Role:
Art Director & Designer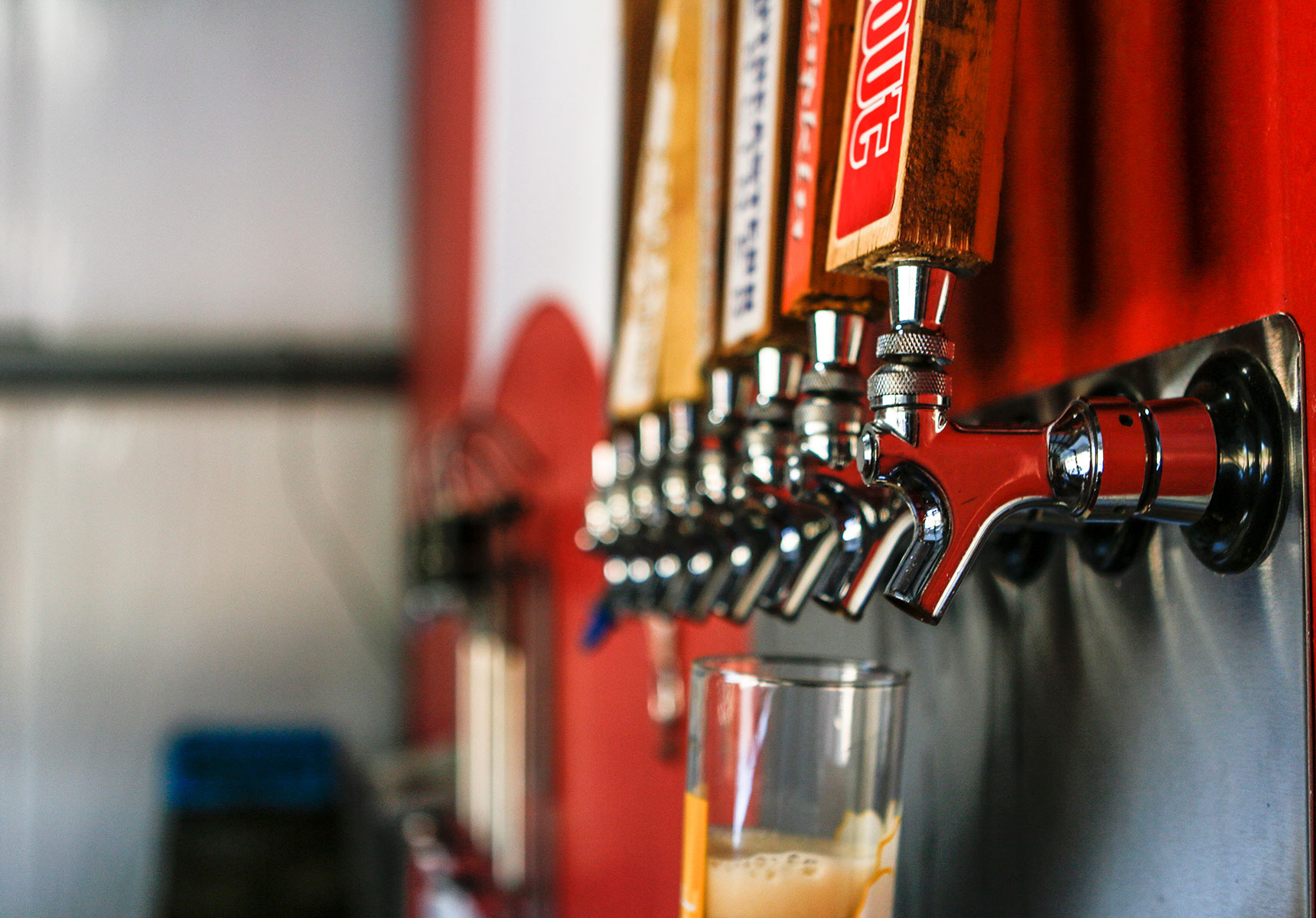 From August 2016 to May 2017, I served as the art director for a team for the student-run advertising agency, Talking Dog. Our team's client was the Southern Brewing Company (SBC), a local brewery in Athens, GA.
SBC had been making great strides as a business, having built a purpose-built brewery with 15-acres of land, which allowed them easily brew eighteen styles of beers. However, they needed help building a professional/consistent brand, bringing in customers, and raising awareness about their products.
After conducting research and narrowing downs the company's strengths, weaknesses, opportunities, and threats, the team created this brief:
Promise 
Southern Brewing Company offers a laid-back atmosphere for the Athens community to escape the bustle of town, while enjoying a vast selection of locally sourced craft beer.


Tone 
The Southern Brewing Company isn't just a place for the typical southerner, but for anyone and everyone who has ever felt rooted in the south, with enough beers to suit any personality.
The Southern Brewing Company prides themselves on being deep-rooted within the Athens' community, whether it be their loyalty to Athens partners or their ability to source locally. 
The Southern Brewing Company provides a place for the people of Athens to escape the bustle of town.


The Southern Brewing Company encompasses every sense of the word, from their southern named beers to the "big southern family" vibe that radiates across their brewery law.
We first tackled the branding challenge by creating a color scheme and set of brand fonts that reflected the down to earth tone indicated by the creative brief.
Mood Board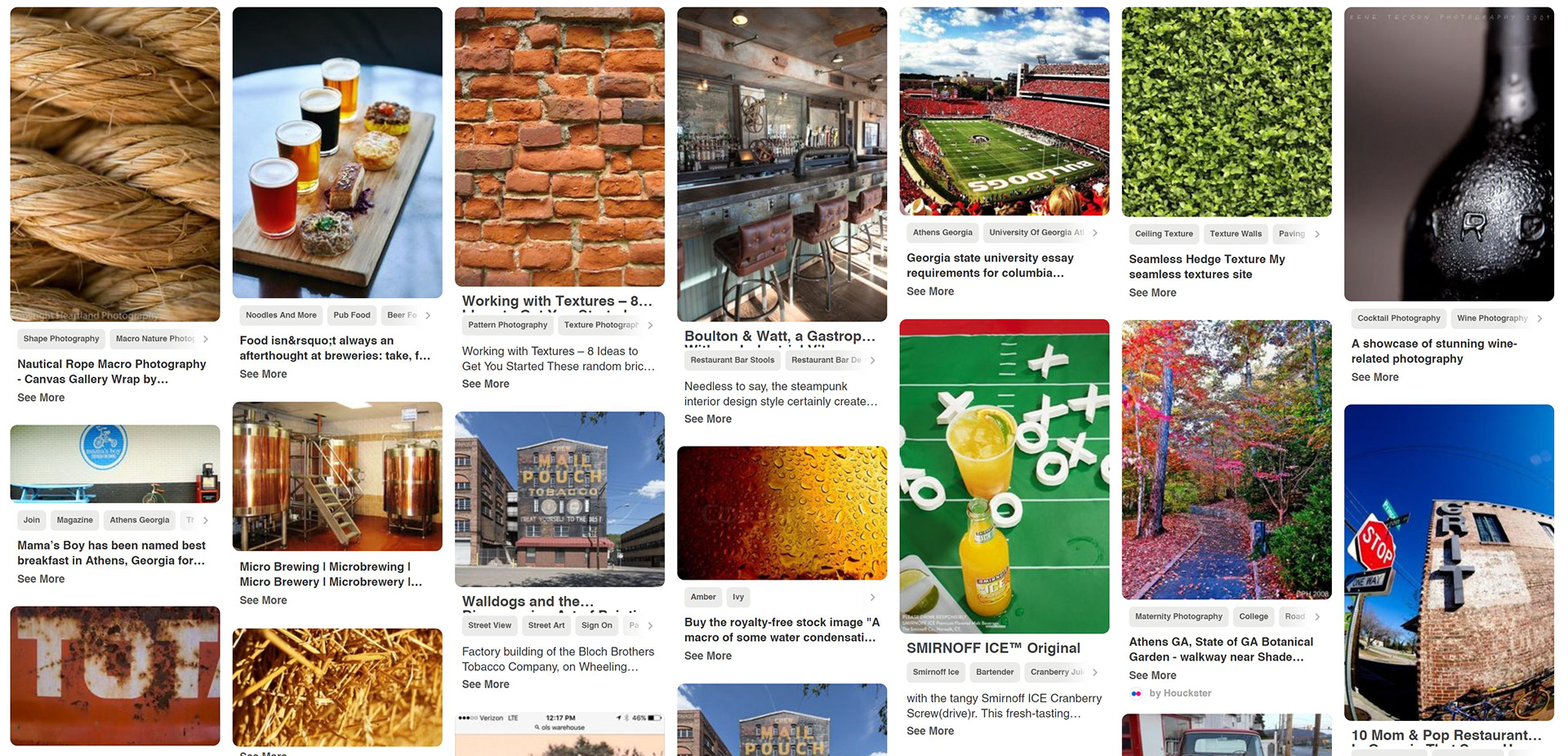 Final Brand Color and Fonts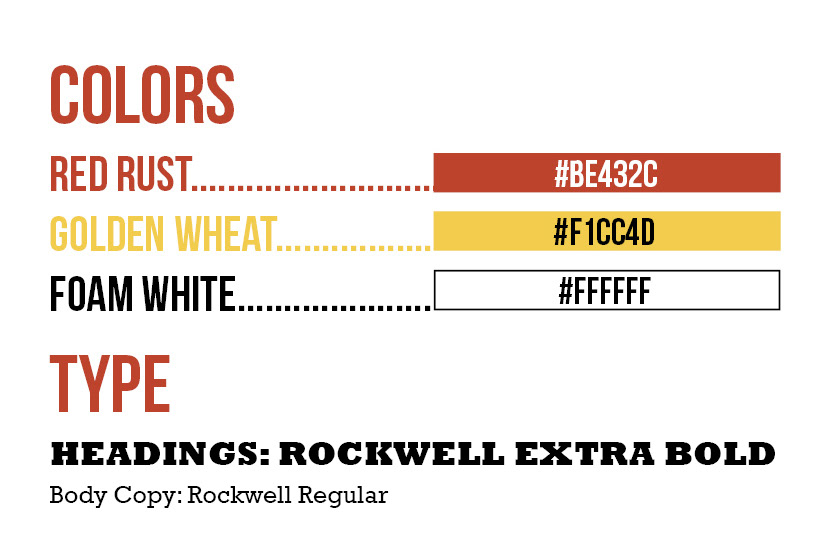 After this, we created a logo built off this creative foundation.

The Drafting Process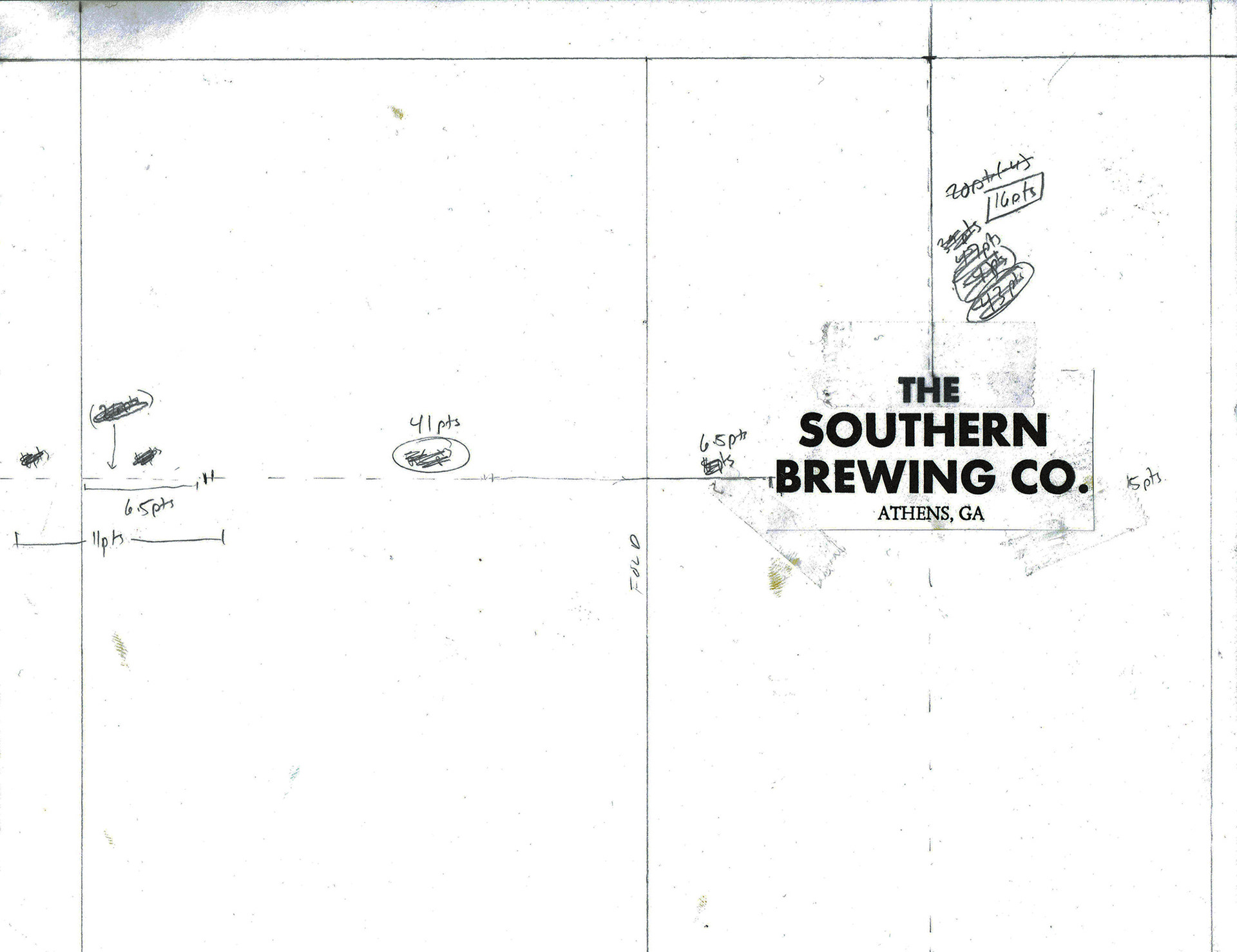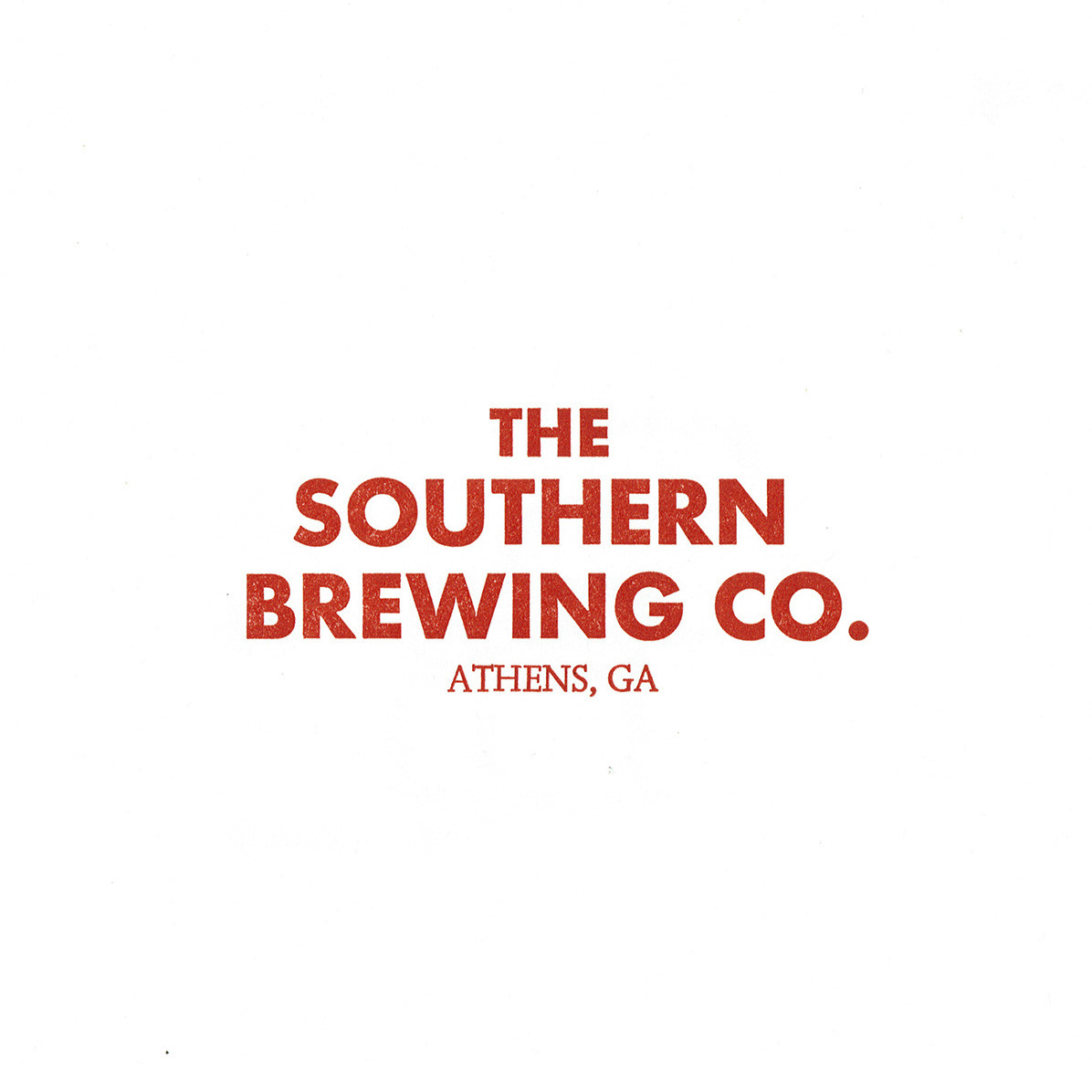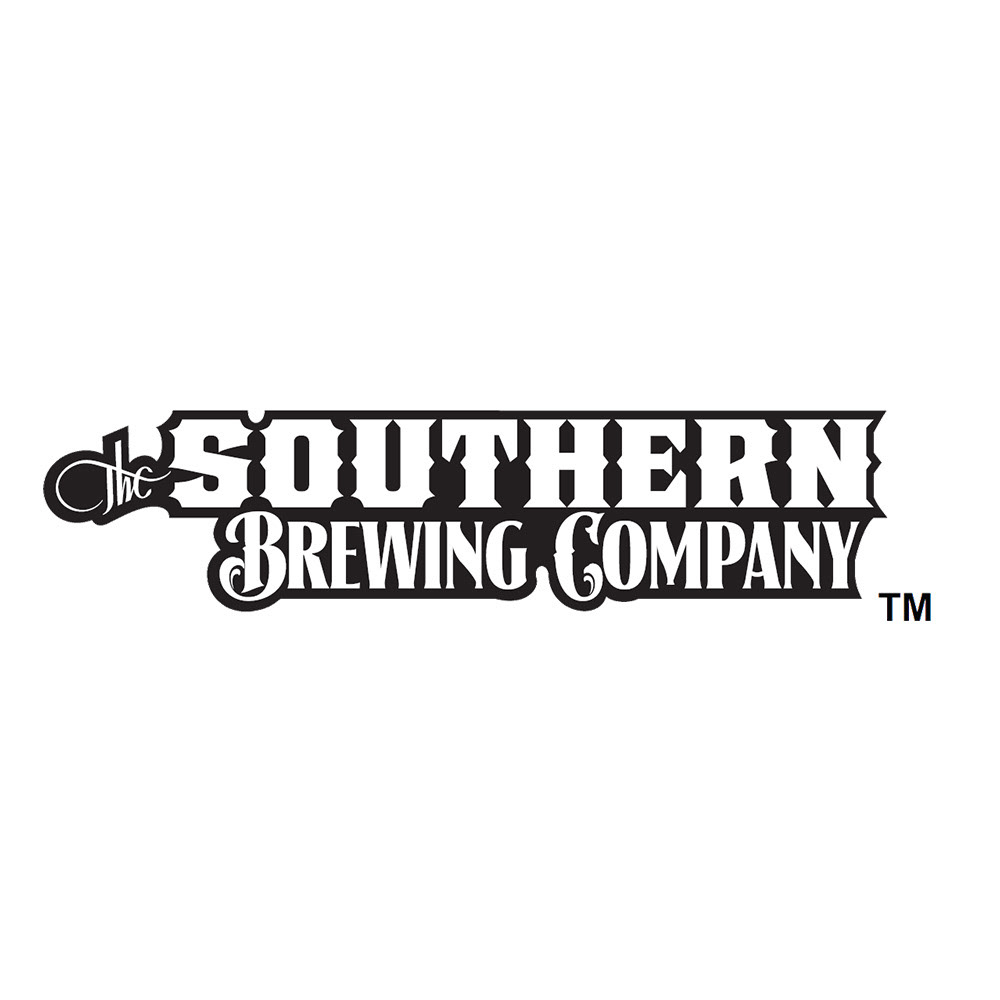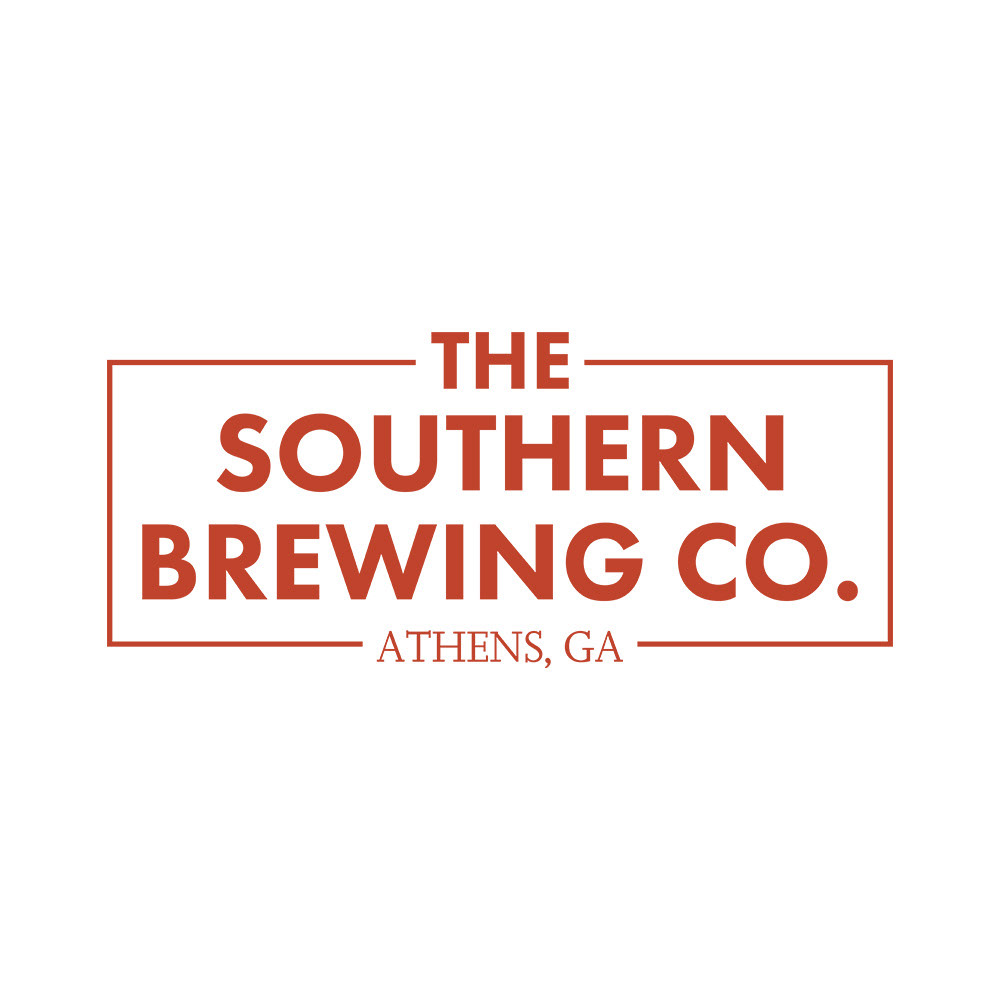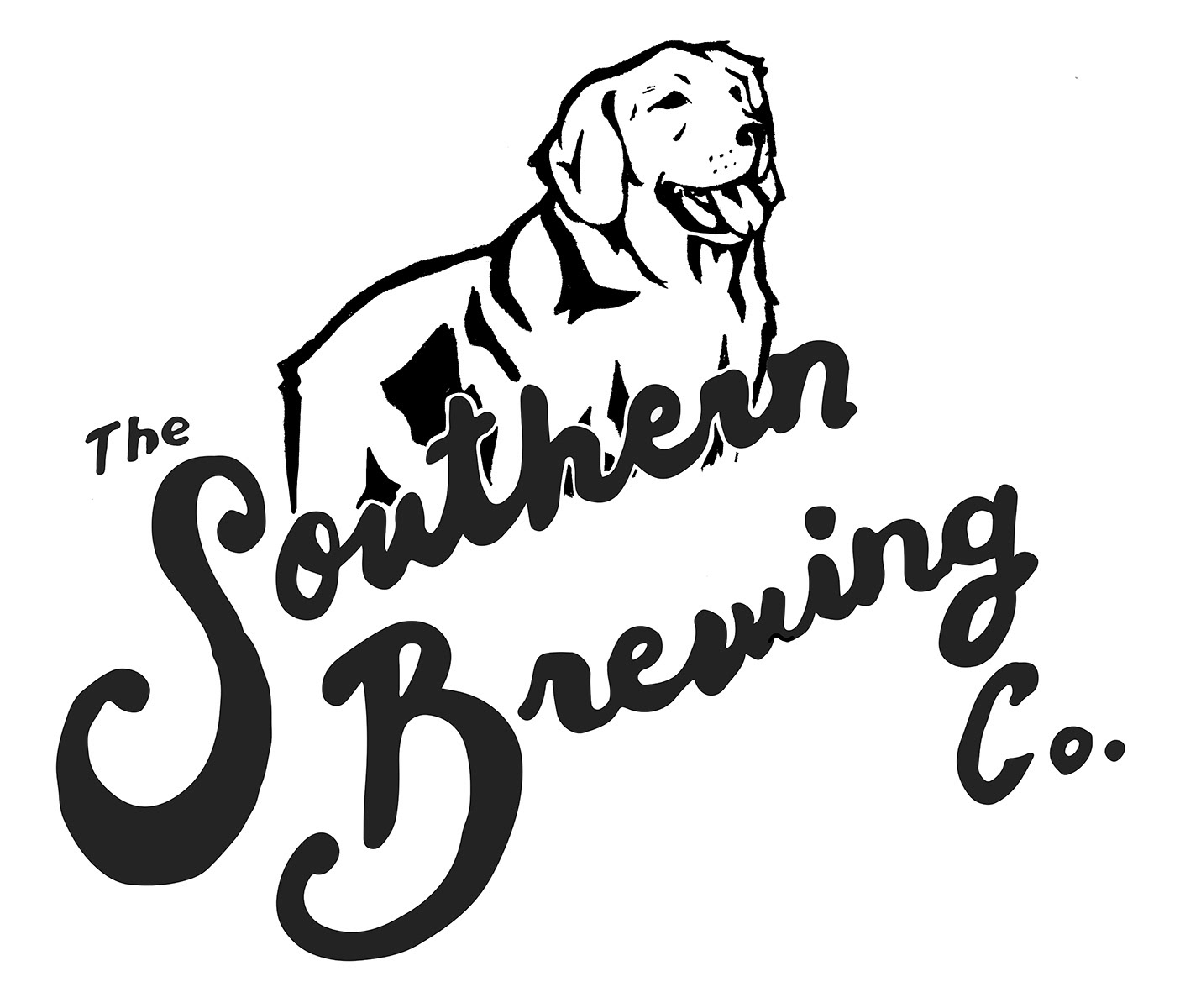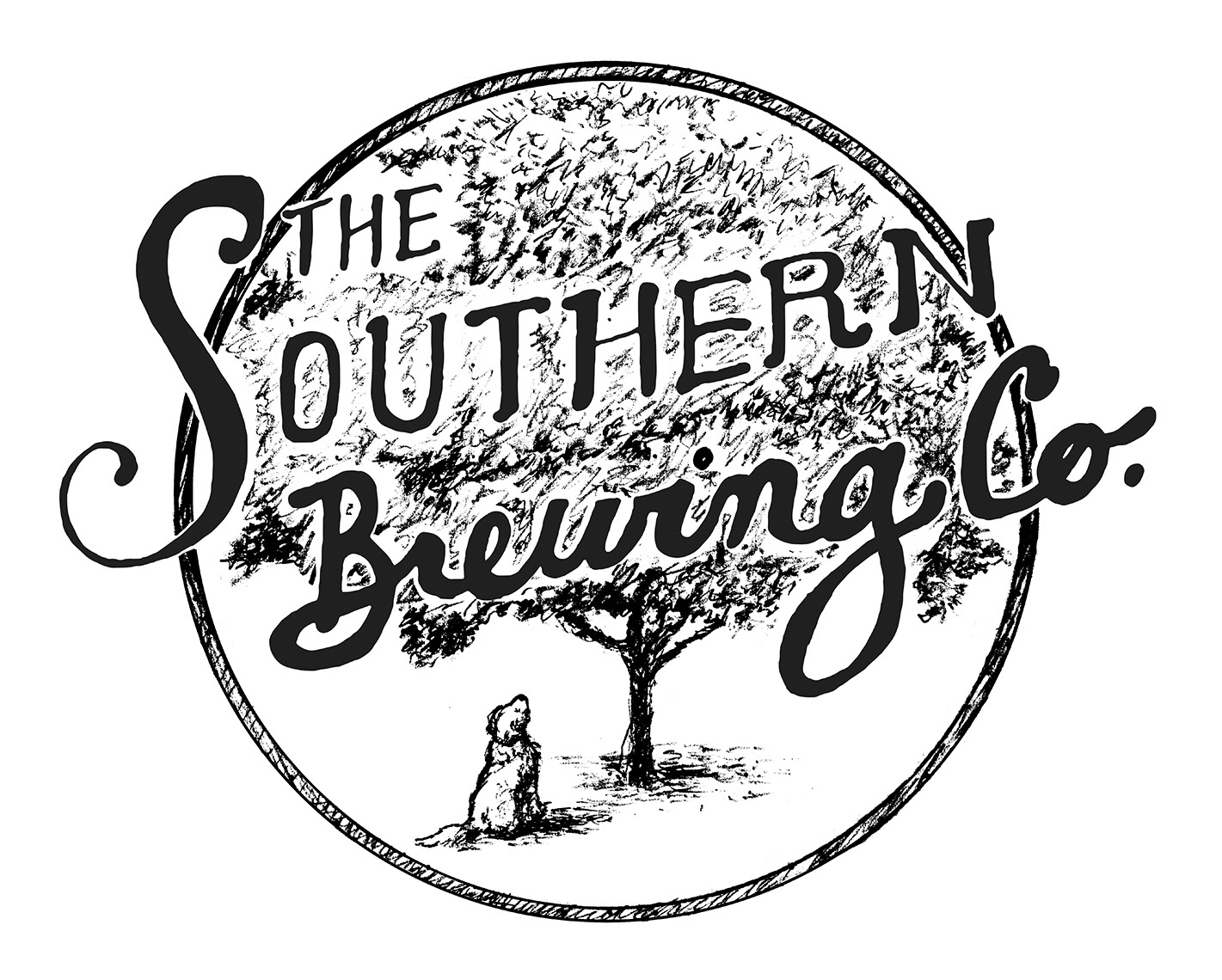 Together, this new brand scheme guided the brand identity process.
Lastly, consistency in design was an important attribute we wanted to bring to Southern Brewing, so we created original designs for each of the collateral requests, which included sales sheet and an infographic, and they would also be customizable as templates.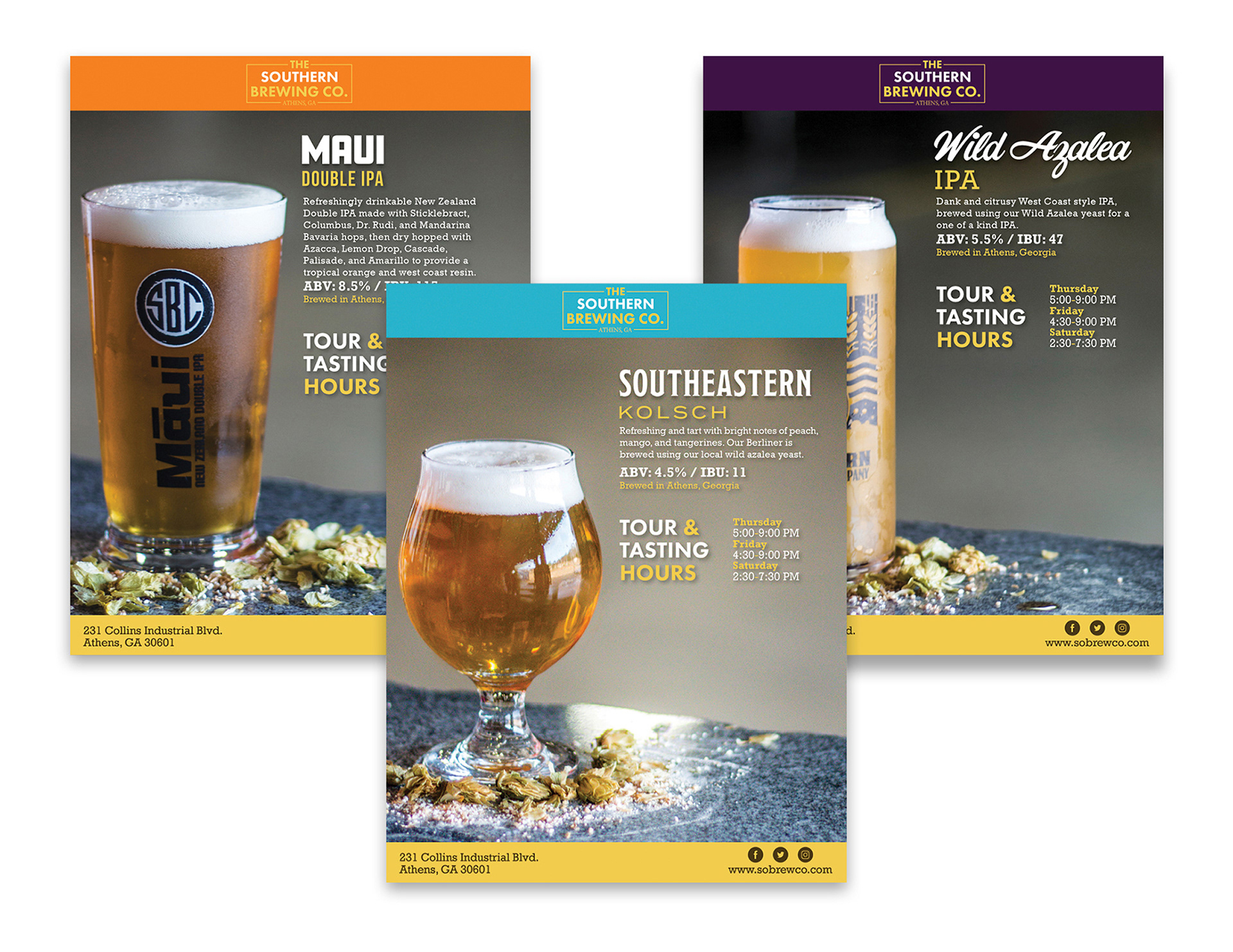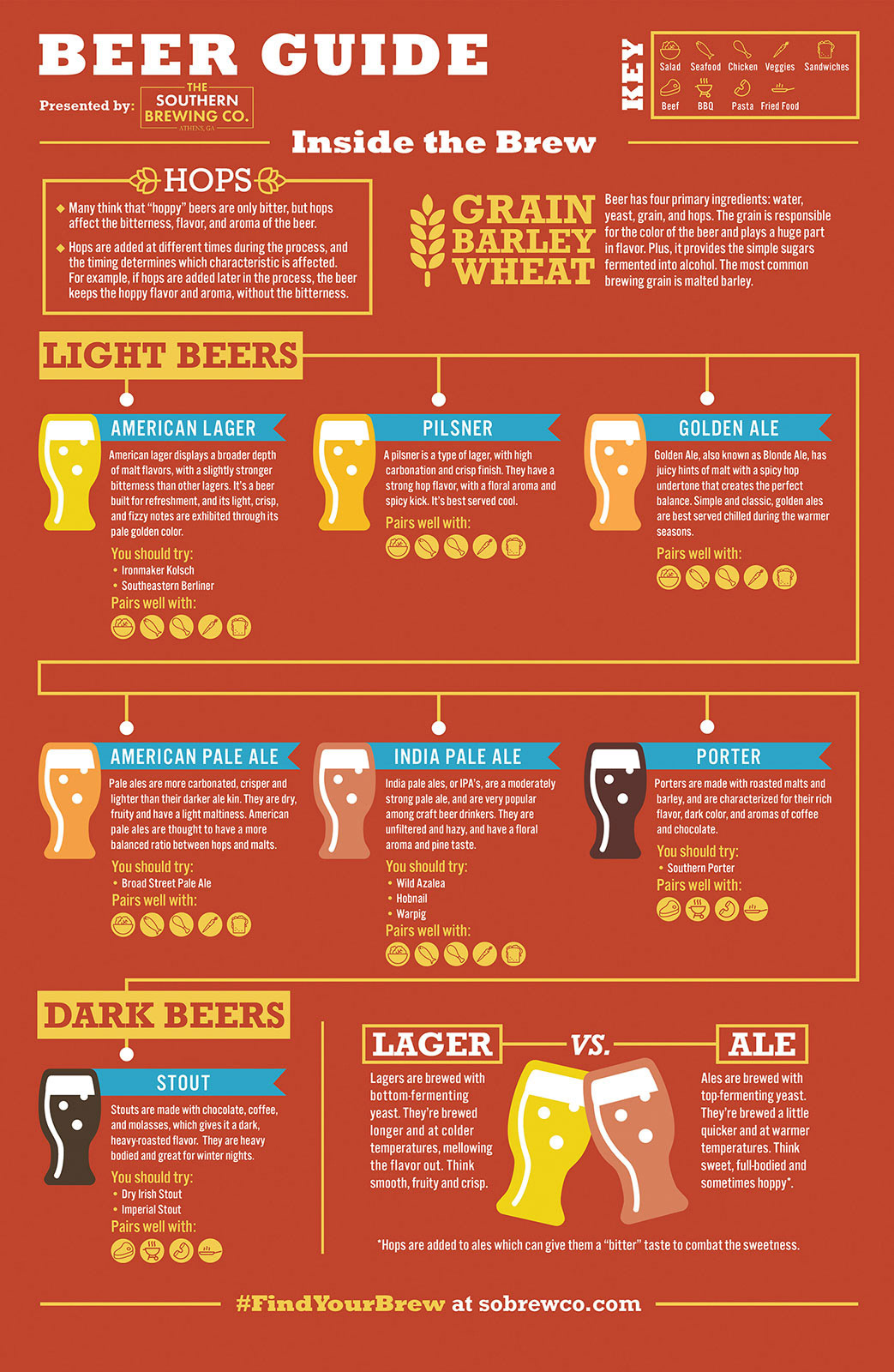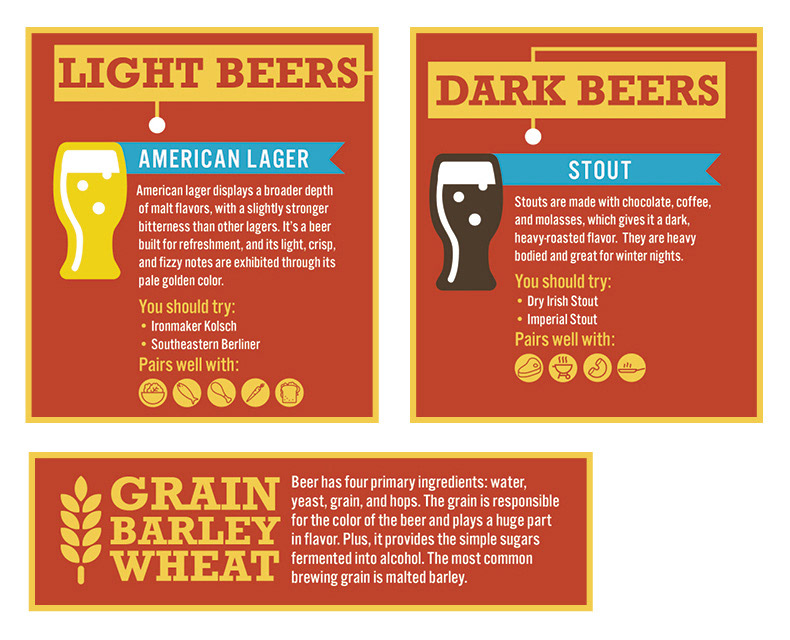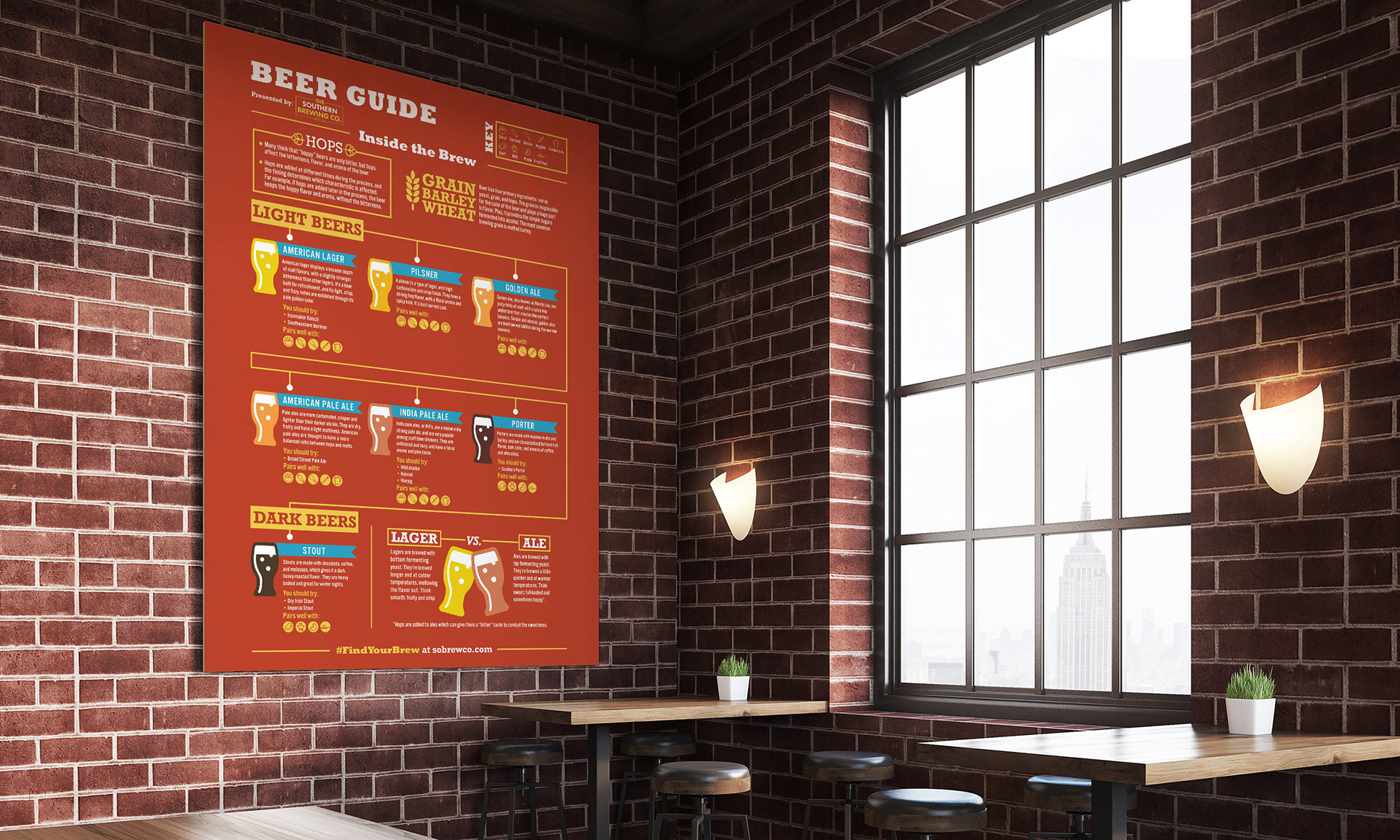 Southern Brewing also gave us the opportunity to redesign their beers cans, and so we made new designs that were cohesive and easily identifiable, while still maintaining the spirit of our new visual identity.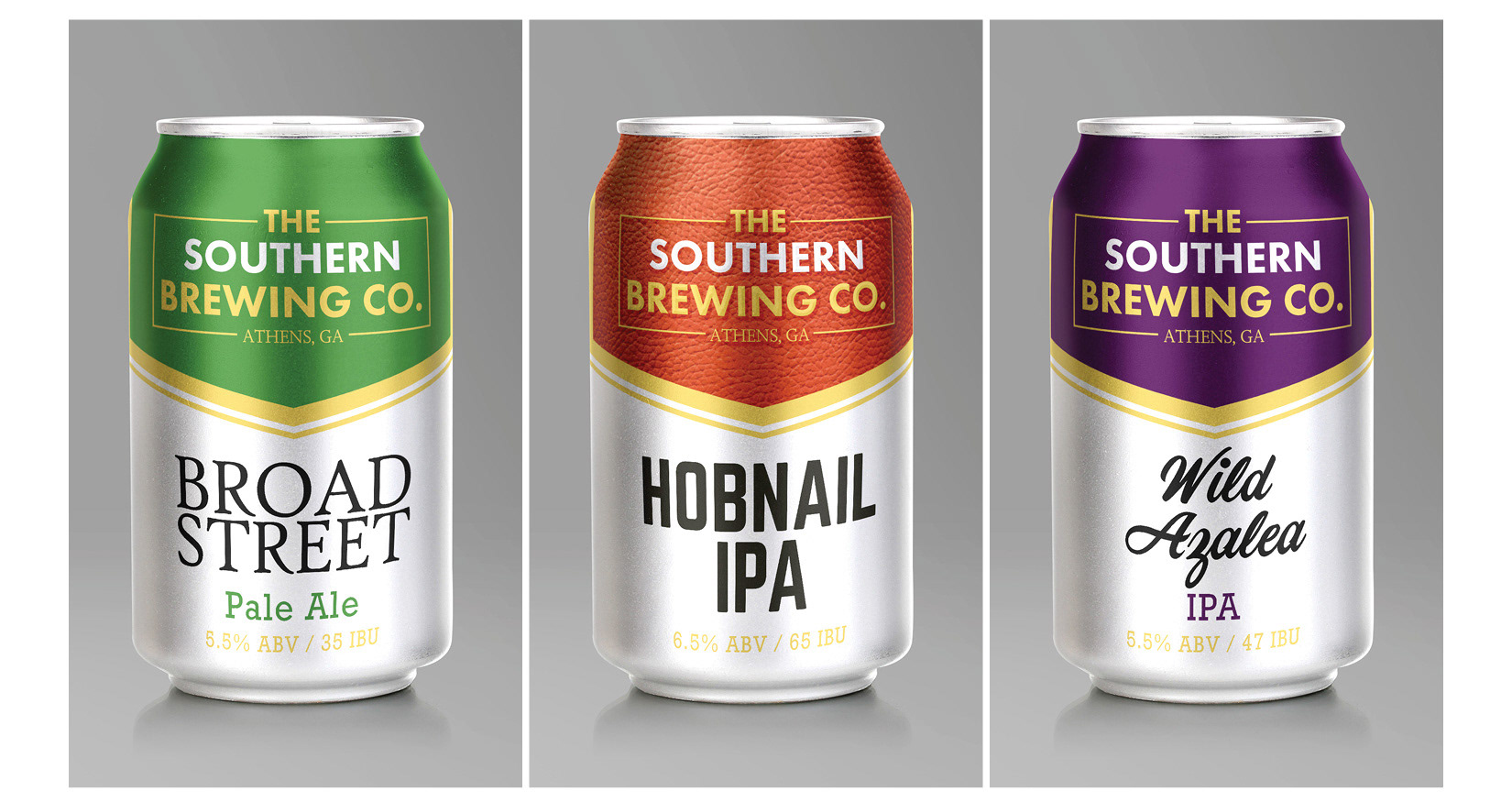 To see the full project, click below: